Meetup Groups
For notifications about Monthly Boxer Bashes, sign up for the Atlanta Boxer Meetup Group.
For new Boxers announcements, news, events and everything else, sign up for Boxer Briefs.
Follow us!
Photos
Photos are posted regularly on the ABR and Boxerstock Facebook pages.
Check out some photos from some of our older events to see how we have grown through the years!
Events
Monthly Boxer Bash

Join The Atlanta Boxer Meetup Group for its monthly Boxer Bash! What could be more fun than 50 Boxers in one dog park?! Chat with other Boxer owners and let your Boxer make new friends! Go to the Meetup Site to RSVP and get full details.

Monthly
10:00am
Join the Meetup for full details
Free! (but donations are welcome)
Hollywood Feed

More info coming soon!

March 11
11am-3pm
1125 Woodstock Rd, Roswell, GA 30075
Free! (but donations are welcome)
None needed
Boxerstock 2016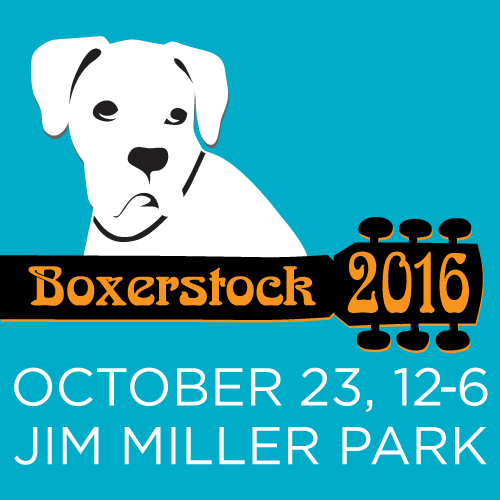 Join us for the ninth annual Boxerstock, a family and dog friendly live music event! There will be live music on two stages from many talents artists! We have two off-leash dog parks so your four-legged friends can roam free! Other highlights: "Ask the Vet" Booth, "Ask the Pros" Training Booth, silent auction, Food Trucks, children's activities, dog costume contest, canine frisbee, agility and obedience demonstrations and much more! Lots of fun will be had this year so be sure not to miss it! Watch the Boxerstock site for news about the event!

Sunday, October 23, 2016
12:00pm
Jim R. Miller Park, Marietta, GA
$10 Adults, $5 Kids/Students/Military