Events
Meetup Groups
Follow us!
Photos
Photos are posted regularly on the ABR and Boxerstock Facebook pages.
Boxers and Blues!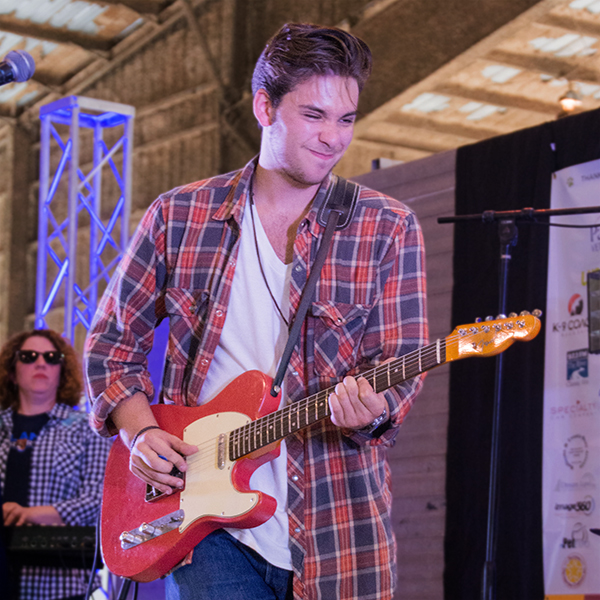 Join us Sunday, July 23 for the first Boxers & Blues, benifiting Atlanta Boxer Rescue.
Presented by Paces Ferry Veterinary Clinic, the Cody Matlock Band will play the blues for all us boxer lovers at Darwin's Burgers and Blues from 4-8 PM.
Tickets are $10 per person and are on sale NOW!
WE ONLY HAVE 125 TICKETS TO SELL so buy yours today! All proceeds benefit Atlanta Boxer Rescue.
"At just 21, Cody Matlock has already been paying his dues on the Atlanta blues scene for nearly a decade. A chance encounter with Jonny Lang when he was 12 took him from a kid with a passion for guitar and put him on the path to being a professional musician. A year later his dad was carting him around to local blues jams. The novelty of a 13 year old kid joining his elders on stage in smoky bars was soon replaced by a real appreciation for Cody's hard work, dedication, and talent. Since then, Cody has grown into a killer guitarist with a voice and stage presence that are intensely captivating."
Sunday, July 23, 2017
4-8pm
Darwin's
$10.00
ABR Casino Night!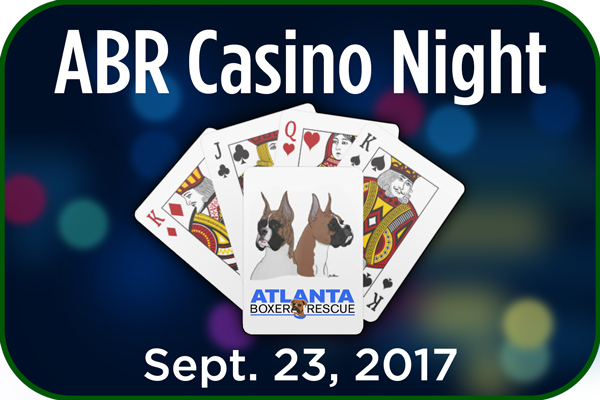 Atlanta Boxer Rescue is excited to announce our first Casino Night event! You don't have to travel to Vegas to test your luck! Casino Night will take place on Saturday, September 23, 2017 at Maggiano's Little Italy - Perimeter. This year's theme is Glam, Glitz, Excitement and Exhilaration.
This is 21+ event and we have VERY limited tickets. Details and tickets at www.BoxerCasino.com!
Saturday, September 23, 2017
7:00-11:00 pm
Maggiano's Little Italy - Perimeter
$100
Georgia Blues and Roots Festival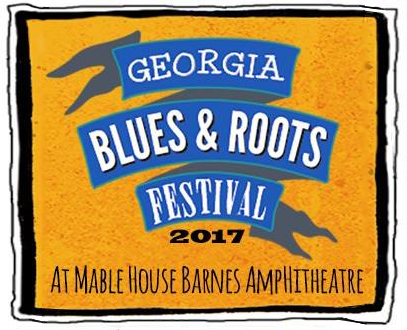 Atlanta Boxer Rescue will have a booth at the Georgia Blues and Roots Festival at the Mable Barnes Amphitheater in Mableton, Georgia. The festival will feature: Bernard Allison, Tinsley Ellis, The Broadcast, Sandra Hall, Eddie Tigner, Little G Weevil and Rae and the Royal Peacocks. Come out and support the blues and meet some of our foster boxers and ABR volunteers!
Details and tickets at www.gabluesnroots.org!
Saturday, September 30, 2017
12:00-10:00 pm
Mable Barnes Amphitheater
$15 and up